Our Care Team
Our Palliative Care Team is comprised of physicians, nurse practitioners, nurse, and social worker who are focused on relieving the symptoms and stress of a serious illness. The palliative care team are specialists who work together with you, your family and your other doctors to improve quality of life for both you and your family. They provide an extra layer of support when you need it most.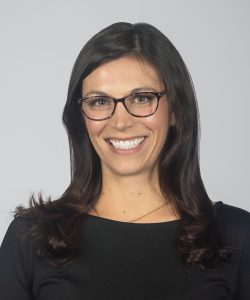 Kate Tindall, MD
Palliative Care Medical Director
Dr. Kate Tindall has joined Austin Palliative Care as the Palliative Care Medical Director. She is dual board-certified in Internal Medicine and Hospice and Palliative Medicine. She completed her training, including her Palliative Medicine fellowship, at UTSW. She was most recently working as the Assistant Medical Director of the Palliative Care team for Parkland Hospital as well as Assistant Professor at the UTSW Medical School. She brings a passion for providing compassionate, patient-centered care to the seriously ill population and is thrilled to offer this care to the Austin community, where she grew up..
She has moved here with her husband, Mark, who is a federal prosecutor with the United States Attorney's office and their two children. Dr. Tindall is happy to return to Austin to be reunited with her family that lives here. She spends most of her time trying to keep up with her two children, but also enjoys being outdoors, reading, cooking and traveling.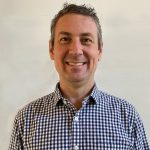 Adam Brunson, APRN
Clinical Nurse Specialist
Adam is an Adult-Gerontology Clinical Nurse Specialist board certified through the American Nurses Credentialing Center.  A nurse for six years, Adam completed his Master of Science in Nursing at The University of Texas Austin.
He was a Christian minister for more than a decade but went back to school for nursing after walking his sister through a long battle with cancer. He and his wife have three daughters. Adam enjoys time with his family, hiking, gardening, volunteering with his church and being outdoors.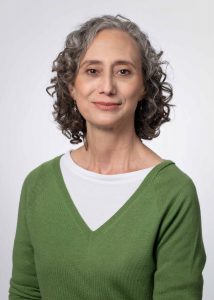 Beverly Anne Butler, ACNS-BC
Advanced Practice Registered Nurse
Anne Butler is a Clinical Nurse Specialist (comparable to a Nurse Practitioner). Born in McAllen, she moved with her family to Lagos, Nigeria, then was raised in Ann Arbor, MI where she received her undergraduate degree from the University of Michigan. She made her living as a freelance photographer before going back to school where she was awarded a Masters of Science degree in Nursing degree from UT Austin (with a concentration in Adult Health and Gerontology), then board certification as an Adult Health Clinical Nurse Specialist.
She joined Hospice Austin as an RN for two years before working as a CNS with Austin Regional Clinic for six years. Anne is married to former KUTX DJ Hayes McCauley. Her hobbies include dance, walking the Town Lake trail, cooking, reading, enjoying the eclectic selection of music her husband plays at home and spending time with friends and family.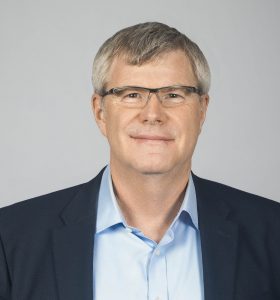 Brian King, RN, FNP, ACHPN
Palliative Care Nurse Practitioner
Brian King has 20 years' experience in hospice and palliative care, the past 10 years in the role of Palliative Care Nurse Practitioner. He received his Master's in Nursing from UT Austin in 1998 and is board certified as a Family Nurse Practitioner and an Advanced Certified Hospice and Palliative Care Nurse. Brian became interested in nursing after serving in the Peace Corps in Ecuador and later worked in the ER at Brackenridge Hospital.
From the initial visit, Brian places an emphasis on patients' values, preferences and goals. Patients enjoy Brian's friendly and personalized approach to care. He encourages questions and takes the time to get to know his patients and thoroughly understand their hopes and concerns.
Brian has worked for Hospice Austin since 1999. Brian and his wife have two sons. He enjoys swimming regularly at Barton Springs and camping in Big Bend National Park.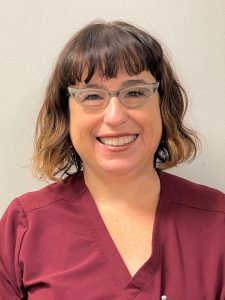 Anna-Michele Taylor, MSN, APRN, AGACNP-BC
Nurse Practitioner
Anna Michele Taylor is an Adult-Gerontology Acute Care Nurse Practitioner board certified through the American Nurses Credentialing Center. She has 16 years of nursing experience.
Anna Michele was born and raised in Austin. After living in California while her husband attended UC Berkeley, she returned to Austin to raise her two daughters as her husband began his career as a teacher. She entered nursing school when her youngest daughter started kindergarten. She completed her nursing degree at Austin Community College in 2005 and went on to earn her BSN at UT Arlington shortly after while working as an intensive care nurse. She worked as a Palliative Care nurse for a year after developing the program for the ICU. In 2017, she went back to school to become a nurse practitioner and earned her MSN in 2019 with specialty in Adult-Gerontology Acute Care Nurse Practitioner.
When not at work she enjoys hiking, traveling, camping and reading. She also has a great love for film and live music. And, of course, she spends as much time as she can with her husband and two daughters, friends and her dog Jake.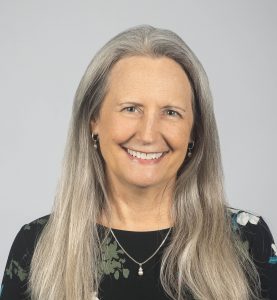 Laura Roach, BSN
Palliative Care Nurse
Laura Roach brings to Austin Palliative Care over 20 years of nursing experience in a variety of specialties: pulmonary, neurology, oncology, dermatology, and peri-operative care.
She is excited to be part of the palliative care team and enjoys working closely with patients and their families.
Laura graduated from the University of Texas at Austin with a Bachelor of Arts degree in Plan II and a Bachelor Science degree in nursing. A longtime Austinite, Laura enjoys venturing out to try new restaurants and to see her son play guitar at venues around town and beyond. Laura is married and has two sons.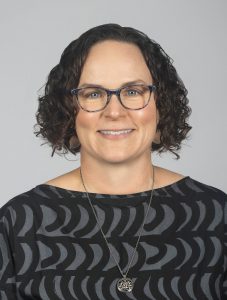 Amy Dole, LMSW
Palliative Care Social Worker
Amy has been a social worker for over 17 years, bringing work experience from various practice settings such as kidney transplant, living kidney donation, women's reproductive health, hospice, HIV/AIDS services, and rape crisis services. Amy graduated from the State University of New York at Geneseo with a Bachelor of Arts degree in Sociology. She received her Master of Social Work degree from Saint Louis University's School of Social Service. Amy has been fortunate to live abroad for a year as a Rotary Exchange student to Finland and traveled for a year as a cast member of Up With People. She enjoys traveling, going to her children's extracurricular activities, watching the US Women's national soccer team, and gathering for meals with family and friends. Amy and her husband have twin sons.