Our Care Team
Our Palliative Care Team is comprised of physicians, nurse practitioners, nurse, and social worker who are focused on relieving the symptoms and stress of a serious illness. The palliative care team are specialists who work together with you, your family and your other doctors to improve quality of life for both you and your family. They provide an extra layer of support when you need it most.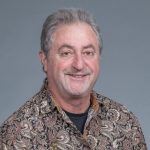 Robert Friedman MD, CMD, FAAHPM, FAAFP
Chief Medical Officer
Dr. Bob Friedman has been a hospice and palliative care physician since 1995 and a family practitioner since 1983, serving urban and rural communities. As Chief Medical Officer of Hospice Austin and President of Austin Palliative Care, he continues to provide comprehensive end-of-life care while promoting best practices for the delivery of hospice and palliative care. As a member of the Hospice Austin administrative team, he is involved in clinical administration, providing guidance and direction in both hospice and palliative medicine. He is responsible for supervising and collaborating with the physicians and nurse practitioners of Austin Palliative Care.
Bob is board certified in Family Medicine and in Hospice & Palliative Medicine. He is also a Fellow with the American Academy of Family Practice and with the American Academy of Hospice & Palliative Medicine. In addition, he is a board certified hospice medical director.As an educator, Bob has devoted over 20 years to providing educational programs about hospice and palliative medicine, including symptom management (physical, psychosocial, emotional and spiritual) and counseling in the end-of life setting. His audiences have included hospice and palliative care physicians, nurse practitioners, hospice nurses, other hospice discipline members, community physicians, community nurses and the general public.
Bob is married, with two children and five grandchildren.  He enjoys spending time with his family, including two Chihuahuas.  He loves music and musical instruments and plays several instruments, including mandolin.  He also enjoys cooking and traveling.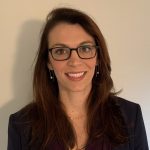 Kate Tindall, MD
Palliative Care Medical Director
Dr. Kate Tindall has joined Austin Palliative Care as the Palliative Care Medical Director. She is dual board-certified in Internal Medicine and Hospice and Palliative Medicine. She completed her training, including her Palliative Medicine fellowship, at UTSW. She was most recently working as the Assistant Medical Director of the Palliative Care team for Parkland Hospital as well as Assistant Professor at the UTSW Medical School. She brings a passion for providing compassionate, patient-centered care to the seriously ill population and is thrilled to offer this care to the Austin community, where she grew up..
She has moved here with her husband, Mark, who is a federal prosecutor with the United States Attorney's office and their two children. Dr. Tindall is happy to return to Austin to be reunited with her family that lives here. She spends most of her time trying to keep up with her two children, but also enjoys being outdoors, reading, cooking and traveling.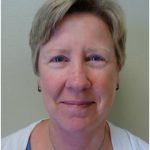 Shelley Baker, RN, MSN, FNP-C
Palliative  Care Nurse Practitioner
Shelley Baker is a community-based Palliative Care Nurse Practitioner.  She sees patients in their homes and at independent and assisted living facilities.  With over seven years of experience working in hospice and palliative care, Shelley listens and supports patients in reaching their goals.  Prior to joining Austin Palliative Care, she provided home-based care to patients living with chronic disease and clinic-based primary care services.
Shelley received her undergraduate degree and Master's in Nursing from UT Austin and is board certified as a Family Nurse Practitioner.  She is a member of the Hospice and Palliative Nurses Association. She is a native Austinite and is married with two daughters.  In her free time, Shelley enjoys family walks around Lady Bird Lake and playing Pickleball.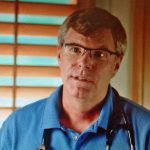 Brian King, RN, FNP, ACHPN
Palliative Care Nurse Practitioner
Brian King has 20 years' experience in hospice and palliative care, the past 10 years in the role of Palliative Care Nurse Practitioner. He received his Master's in Nursing from UT Austin in 1998 and is board certified as a Family Nurse Practitioner and an Advanced Certified Hospice and Palliative Care Nurse. Brian became interested in nursing after serving in the Peace Corps in Ecuador and later worked in the ER at Brackenridge Hospital.
From the initial visit, Brian places an emphasis on patients' values, preferences and goals. Patients enjoy Brian's friendly and personalized approach to care. He encourages questions and takes the time to get to know his patients and thoroughly understand their hopes and concerns.
Brian has worked for Hospice Austin since 1999. Brian and his wife have two sons. He enjoys swimming regularly at Barton Springs and camping in Big Bend National Park.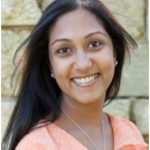 Radhika Nayak, RN, MSN, FNP
Nurse Practitioner
Radhika Nayak received her Bachelor of Science in Nursing and Masters in Nursing from UT. Born in Mumbai, India, she moved with family to Austin in 1999, just before starting college. After receiving her undergraduate degree, she worked at Seton Hospital in the MedSurg department for two years before moving to Chicago, where she worked in the ER at Northwestern Hospital. She married and returned to Austin, where she worked in the ER at Seton. She continued working in the ER while she attended grad school. Her son was born just a few days after her last day of class, and attended her graduation when he was two weeks old.
As a nurse practitioner, Radhika worked at a family practice, pain management clinic, and a chiropractor, where she practiced functional medicine. She joined Hospice Austin in 2017.  She loves seeing patients in their homes and helping them to feel better. Radhika enjoys traveling, especially taking trips with her family.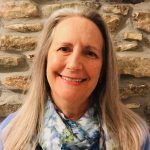 Laura Roach, BSN
Palliative Care Nurse
Laura Roach brings to Austin Palliative Care over 20 years of nursing experience in a variety of specialties: pulmonary, neurology, oncology, dermatology, and peri-operative care.
She is excited to be part of the palliative care team and enjoys working closely with patients and their families.
Laura graduated from the University of Texas at Austin with a Bachelor of Arts degree in Plan II and a Bachelor Science degree in nursing. A longtime Austinite, Laura enjoys venturing out to try new restaurants and to see her son play guitar at venues around town and beyond. Laura is married and has two sons.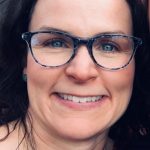 Amy Dole, LMSW
Palliative Care Social Worker
Amy has been a social worker for over 17 years, bringing work experience from various practice settings such as kidney transplant, living kidney donation, women's reproductive health, hospice, HIV/AIDS services, and rape crisis services. Amy graduated from the State University of New York at Geneseo with a Bachelor of Arts degree in Sociology. She received her Master of Social Work degree from Saint Louis University's School of Social Service. Amy has been fortunate to live abroad for a year as a Rotary Exchange student to Finland and traveled for a year as a cast member of Up With People. She enjoys traveling, going to her children's extracurricular activities, watching the US Women's national soccer team, and gathering for meals with family and friends. Amy and her husband have twin sons.